Firmware und OS
Netgear PTV3000: Neue Firmware 2.4.3 für den Miracast-Dongle verfügbar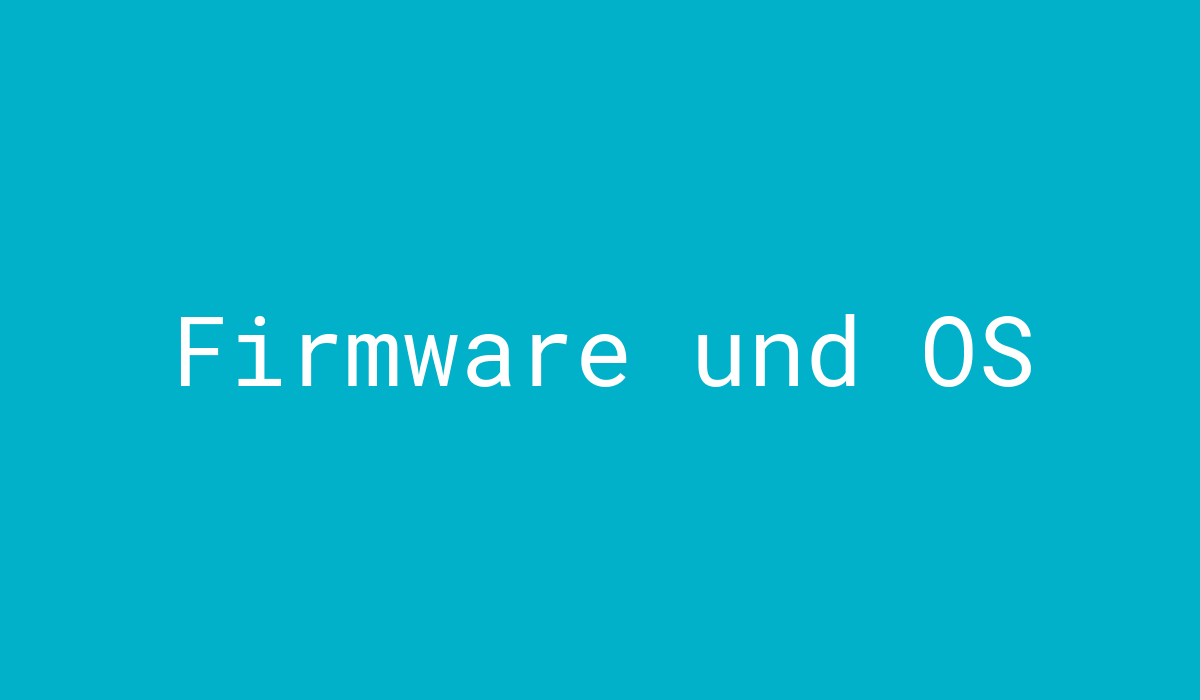 Vom Miracast-Dongle Netgear PTV3000 konntet ihr hier auf mobiFlip schon meinen kleinen Testbericht lesen. Anders als der Chromecast-Stick ist der Netgear-Dongle schon z. B. bei Amazon verfügbar. Das neueste Update behebt Verbindungsprobleme, welche vereinzelt mit dem Nexus 4 aufgetreten sind und die komplette Liste der Bug-Fixes und Änderungen seit dem letzten Update ist dieses mal wirklich groß und sogar in Form eines Changelogs verfügbar.
-->
Enhancements & Bug Fixes:
Debug mode to display additional error messages. Using web UI and go to URL  activate debug mode.

//Display all error messages on both screen and console.
DBG_MODE=1
//Display all error messages on console only. Keep the "WiFi connection closed" string as before.
DBG_MODE=0 or u-boot parameter not existent

Samsung Corrected User Agent to be SEC-WDH/LH01 for better Samsung TCP (movie mode) compatibility.
Fixed an additional case that was causing the video output to fail from certain laptops.
(Dell XPS Mod#P11F, Win7 HP x64, i7-26020M, 4GB DDR3, Centrino Advanced-N 6230 driver v15.7, HD Graphics 3000 driver v.8.15.10.2661
P2TV3000, hardware v.2.0.0, fw v.2.3.7 Widi 4.0.18)
Adapter name is not changed after rebooting device without disconnecting from WiDi app first.
Overscan value was not cleared on factory reset.
Pushbuttons now disconnect currently running sessions.
No UI animation in connecting screen yet. It will cause UI to hang.
Not timing out after cancelling Connection from Legacy WiDi.
Not Connecting Using WiDi 2.2 and 3.0 with FW v.2.3.7 – Only with certain laptop.
All remaining strings translated.
AV Sync issue vs Motorola phones. A/V interleaving has been analyzed (14515MBr12558_ENG_netgear_IHS).
Not all audio channels have good quality. The latest Intel KPI report @ 14506 showed this as passing.
Default overscan value set to 10. To verify this, need to reset to factory defaults first.
Fixed issue that device displays new PIN code while PC/WiDi app is still in "connecting" state and did not come up with dialog box to allow PIN entry.
Fixed Widi issue that device cannot conenct to PC when Widi app on PC is set to speed mode.
Enables association retry after associate reject when connection fails.
Fixed wifi driver issue to enable disconnect event when there is no beacon from PC when PC is the GO.
Fixed connectivity issue with Toshiba laptop when working in a noisy wifi environment.
Fixed Widi L2SD connectivity issue.
Change SSID to "Direct-xx-PTV" when PTV is the GO.
Properly enables HDCP2.1 and HDCP2.0 interface.
Fixed issue that WiDi app status shows "Connected", device stays in "Connecting…." state forever. Timeout is enabled, worst case 2 min.
Allow Nexus 4 to run in 2.4Ghz when Nexus 4 is not associated with any AP.
Fixed issue of widi connection if it is right after association with Sony Xperia mobile phone.
Fixed Widi issue that fast cursor is off by a few pixels.
Fixed connectivity issue with BCM4352 and BCM43241 wifi controller. (Device is already compatible with Intel 11ac, N7260).
PTV3000 didn't get ack from invitation response but no retry to resend and the invitation response send from PTV3000 indicate failure.
Dongle becomes unscannable after 10 hours with L2SD scan off.
Provisional Discovery incorrectly causes PIN to be displayed.
Nexus 4 Android 4.2.2 abruptly disconnects while streaming. Includes new QCA driver 3.2.1.122.
[Google Nexus] RTSP UDP port seems to open successfully, but data transmission fails.
Allow screen size adjustment on Miracast screens. See updated files in www/ (index.html and configure_overscan.sh).
[Miracast] PTV 3000 sometimes could not be discovered at the first try.
Inconsistency between probe response (20Mhz) and capability beaconed (20Mhz & 40Mhz) when PTV is acting as a GO.
Throughput improved roughly 10% by disabling UDP checksum.
Excessive frame repeats and skips [PARTIAL] #333 and #329 improve this, but needs to tested against Intel KPI.
Support passing EDID to source unmodified.
Fixed issue of "Push2TV" SSID not properly enabled when in FW update more. Fixed wpa_supplicant not being properly removed when switching to "Settings Mode".
Fixed issue with device stuck in "connecting" state forever. Another fix applied that handles a case where a failure in IP address acquisition could cause the UI to be stuck in "Connecting…".
Fixed the PTV not connecting with HSW+Broadcom SDIO. Adjusted default association timeout to 15 seconds from 5 seconds, as well as reduced the timeout for a scheduled scan from 5 seconds to 3 seconds. These changes fit within the timings for the source laptops times before it gives up.
Fixed issue on connectivity with Samsung GS3. Applied patch from QCA that reduces connection retry times and checks for false PBC overlap conditions.
Fixed provision discovery issue. Provisional Discovery incorrectly causes PIN to be displayed (partial fix). GO Negotiation with PIN is not presenting properly.
Fixed issue that PIN pairing fails occasionally (Win Blue + 6235 WiFi).
Fixed issue that Dongle becomes non discoverable after failed invitation attempt.
Fixed issue that fresh pairing is inconsistent from IvyBridge+N-6235 on WiDi 4.1.17.0+15.4.1.1. Dongle tries to associate before windows blue laptop is ready for wps. This leads to connection failure.
Fixed issue that Audio does not work with WiDi 4.x Low Delay mode.
Fixed a number of Web UI issues.
Change default to Auto-PBC on. (Auto-PBC and L2SD on/off can both be configured from the web UI).
String modifications.
Known Issues:
PTV3000 is not responsive which leads to be disconnect.
Samsung Galaxy S3 4.1.1:

Connection will fail if this is done:
Start Allshare cast app on phone. Lock the screen and let the phone be idle for 10 minutes. Unlock the screen. Remedy: Toggle WiFi switch on phone settings.

Sony Experia Tsubasa (version 7.0.A.3.185) the mirrored video does not show up until there is activity on the handset screen. Fixed in 9.0.D.1.126.
[Intel] Win8 WiDi 3.5.40.0 application hangs sometimes on reconnection, requiring a laptop re-boot.
Connection issues related to Plugfest Haswell+WP.
A/V sync testing shows audio behind between 65 and 98ms.
Excessive frame repeats and skips (Intel Widi certification requirements).
L2SD connections have pairing, scanning, and connection issues (3.1.29.0).
Unterstützte Geräte (Miracast):
Samsung Galaxy S3 (Android 4.1.1 or above)
Samsung Galaxy S4
Samsung Galaxy Note II
Samsung Galaxy Note 10.1
LG Optimus G (Android 4.0.4 or above)
Google Nexus 4 (Android 4.2.1)
Sony Xperia (various models with Android 4.0.4 or above)
Das aktuelle Firmware-Update 2.4.3 könnt ihr auf der offiziellen Netgear-Website herunterladen.
Installation:
PTV 3000 einschalten und warten bis es gestartet ist
Knopf an der Seite des PTV 3000 für 7 Sekunden gedrückt halten
Die heruntergeladene Firmware entpacken
Laptop mit dem Wireless Networ PTV3000 verbinden
Browser öffnen und 192.168.3.1 aufrufen
Entpacktes .sbin-File auswählen, hochladen und flashen
-->